Alright, So sean was at my place see, and he decided to spike his hair. So, asked adrian to spike for him la, but he duwun, so sean decided to do it himself. Indulge :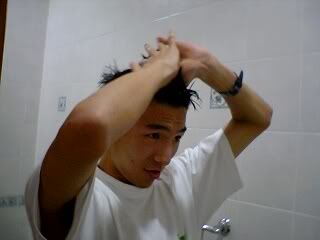 Hek, Haiyak, fuyoo.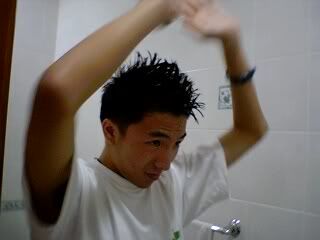 Hah! Coming to life...
2extreme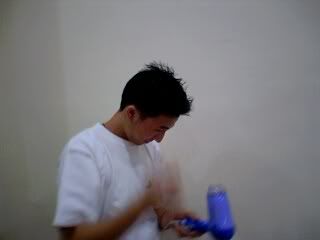 Not finished yet. Try again.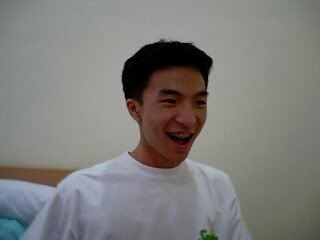 Nah! The Best! Geng Ah!