It's friday! The weekend is here! woohoo!. sory for the late update guys. so yeah here's a quick one, as usual not enough time, gotta catch the bus in 15 minutes.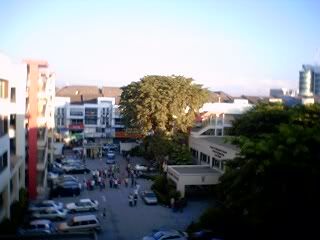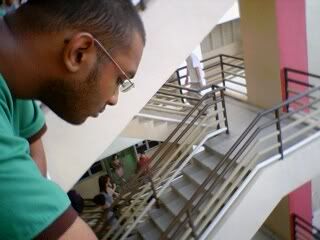 For praevin is about to say,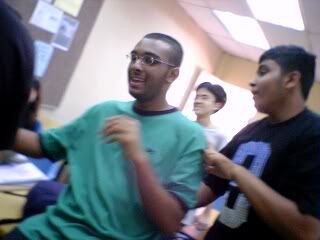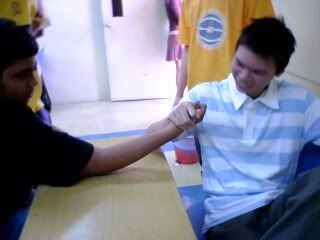 It all began with the man behind bars,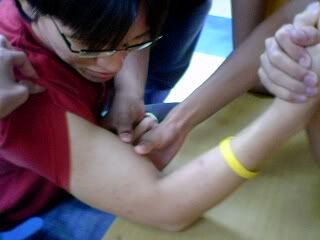 Then the one who played electric guitar,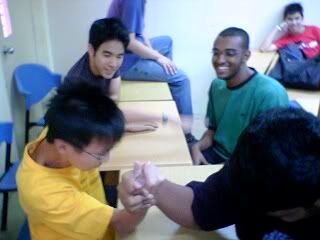 The competition has gone too far,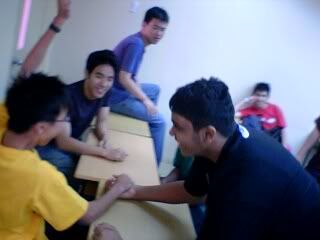 When kenneth has finally defeated kumar.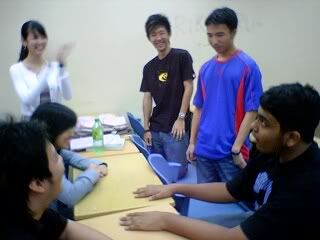 Alvin : So that's why the chicken crossed the road.
Emily : HaHa! Good one Good one!
Kumar : Uhh, I dun Understand.
Adrian : HaHa! He Doesn't understand.
Sean : I also don't understand.
Physics, second last period, energy is everywhere, besides him.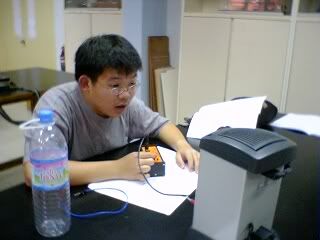 We were suppose to do the photoelectric emmision experiment, unfortunately, there seems to be some problems with the pico ammetres. So we were supposed to cover the glass surface to prevent light from kena-ing the metal which emits electrons, Jia Heng did it, and felt a sudden zap from the planck' constant apparatus. According to Mr.NCB, he now has the ability to... EMIT HIS OWN ELECTRONS!!.... Observe :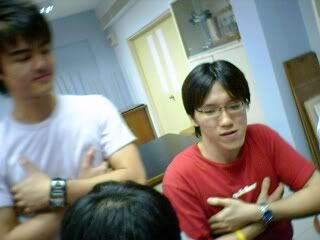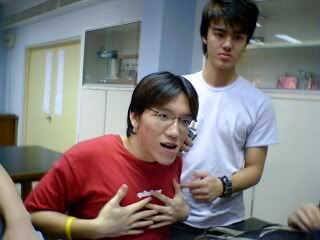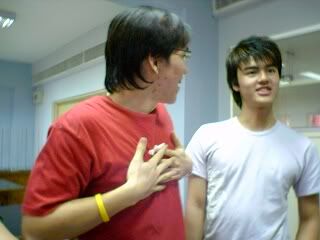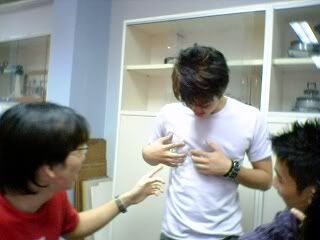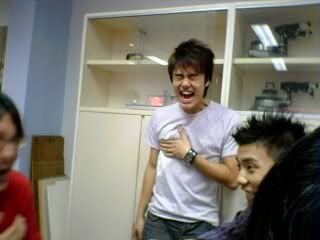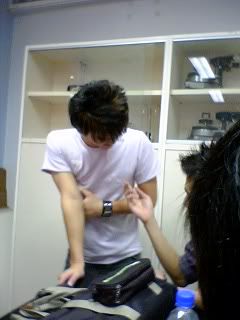 *sob* It hurts... real bad.