"whadda
fuck
you want?"
"urm...I'm calling from
Monash
to tell you that ur offer package is ready, Thats the fuck i want!"
=.=;;;;;;;;
"oh okay so when can i collect it?"
"anytime now"
"oh okay, thanks, I will collect it today"
"you're welcome, suck
shit
76 ter also can enter"
"Can I ask you a question? Fuck you"
*click
bwahahaha i can enter with my under the min requirements SAM results yay...haha SAM is easy even a piece of shit like me can do tht, any
F5ers
reading this now. Don't think,
Do SAM!
Uncle SAM wants YOU!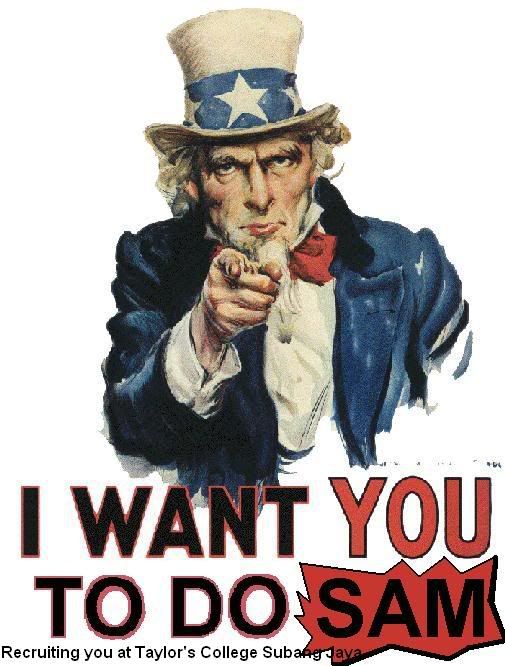 XD
So i went there with Sean, who's not going to monash and Adrian, who haven't receive a call from monash YET...went to the receptionist,
"Hi, I'm here to to collect my offer package?"
"Ok give me your name"
"Tang Chee Fei"
"Give me"
"Huh? Tang Chee Fei"
*she hands out her hand but looking downwards nvr looking at me , bz at her work ma*
*Searches my wallet
"Will this do?"
*Hands out
taylors student card
"That's my name there"
*She looks at my Card, and look at me* *MMpphhs...Giggle...mmmpphh....*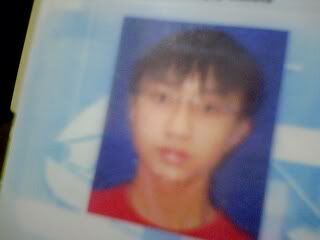 Mahem she fucking laughing at my pic, FUCK YOU, You also laugh? machowhai X X ,click the X at the top right corner now pls. Mahder ar..read my blog laugh at me la. Niasing ni.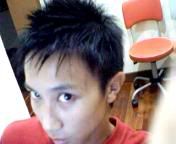 wan takau?
"Please wait"
"Ok"(cibai sohai)
"here is your offer package, if you have any further inquiries you can always call us, our number is inside the envelope"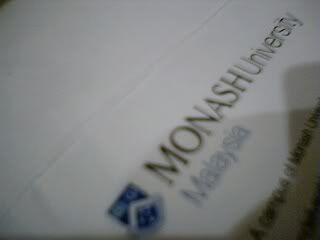 "ok thank you very much"
*Fakes a **charming smile XD
--- later in the evening, had a function in a relative's house. And as a Noob speaking, this is what i have to say about
Heineken.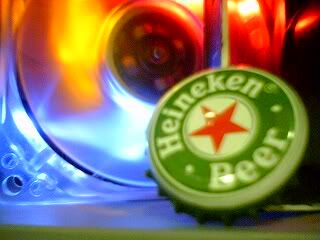 It is less gassier then Carlsberg and the aftertaste is not as bitter as carlsberg's, so i guess it shud be better then carlsberg. Cizo!
P/S : Maybe it's old i dunno but download this audio file called
zhng my car
from the
Mr.Brown
show omfg its funny fuck.
p.p/s :Sing to Alladin's A whole new world chorus.
~~~~ A WHOLE nuuuuuuuu year,
A Dazzling time i never knew,
It's time to get a girl,
Who won't make me hurl,
That is my new year's re-so-lu-tion
rehhh-sooo-luuuuu-SHENNN!!
Unbelivable chicks,
Indescribable booties,
Soaring, tumbling and m_stur_ _ - ting
Through an endless time,
A WHOLE NEW YEARRR,
Don't you dare turn to gay,
A hundred thousand porns to watch,
Hold your breath it gets better,
I'm like a machine gun,
I've cum so far,
I can't go back to where I used to be.
A wholee.....nuuuu.....year.........~~~~~
p.p.p/s : I'm not a perv, see the halo above me? ^-^