Got
alot of things
to write, or post about, unlike the usual days, simply post stuff, but then everyday got things happening and the thought of editing and
copyrighting
tons of pictures make me wanna
procrastinate
further. Even though I got an assignment due in two days which is
a thousand and five hundred words essay
. And I have zero words. But still, found the effort to update. :)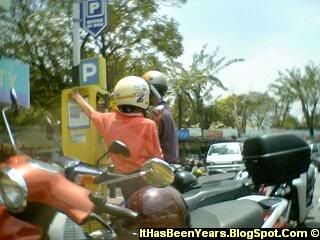 STealing Money??
WARNING
: 56k users, there are
more than 40 pictures ahead
.
Kumar Connery
So I will start from where I left off, after my summon, the next day went back to Taylor's to meet up with
KUMAR
! To sell him my Specialist Maths Textbook, he's
repeating SAM
again. Summore his T.E.R score was
88%
, he repeat coz he wanna get
90% and above
. WTF, I only got 76%, and you don't see me repeating, worse come to worse, work at petrol station wipe
your windows
next time.
And Kumar hasn't changed since I last saw him, or maybe it's just me
not being gullible
to what he say.
"eh kenneth, you try
weed
before arh?"
"err...no"
"Wah serious it's like what they say wei, that time I..I took right.."
"..What??
you took weed???
"
"yalah! you don't believe me arh? Serious lahhh"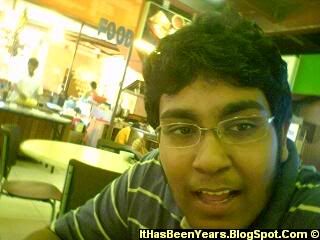 "sure or not?"
"Yalah! and I can really see more things, like I'm wearing
3D glasses
"
"everything is like
moving
"
"REally??"
"
Yah!
"
...
-.-;
basket last time con job the whole class dunno how many times,
"eh eh! Mr.Lee didn't come!!"
"WHA?? WOOOO"
**Mr.Lee steps in
"Just playing with you all la,
EH KENNETH!
You ANGRY AR?
,
If you can't take my JOKES TELL ME YOU KNOW!!
"
"Nolah I where got angry!"
"Eh come on lah, you think I dunno ahhh?"
"HAHA nolah"
"You must
tellll me
ahhh If you
ARE
"
"Because
SAMBADY
... is gonna get a hurt...
reeeeaaaaaal baddd
"
that last line I sendiri add one...
So he hasn't changed much except for his
sideburn
which he told me he wanted to keep since last time..and he kept it already.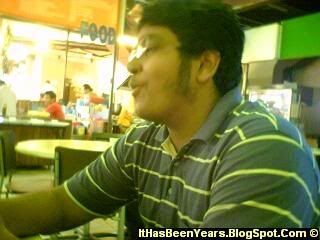 Reminds you of someone?
.
.
.
Yeah you got that right!
Daniel Tan's birthday, the humiliation.
Daniel cheng-ed makan at new paris restaurant near SS2!, went there late coz i couldnt find the way. My mum lah go give me wrong directions I drove from PJ, enter double storey house, then shop lots, then single storey terraces then older shoplots and then abit older houses and then..
I was in sunway...WuthaFUCK...
SO
Tao Cheng
and
Zyran
had to wait for me in SS2 to go back and bring me dare..actually they were there to buy Daniel's cake.
But thanks for waiting anyway man!
The cake,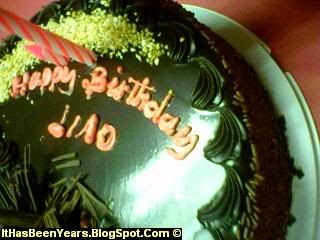 LoL!!
And I dunno whooo the heck came up with this idea but it was hell funny,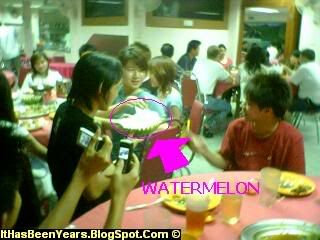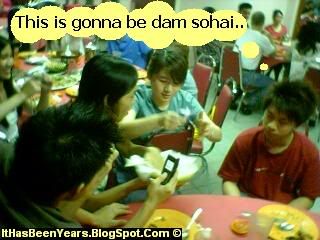 Don and...a girl...wiping the
watermelon
dry and putting tissue on it, cushion.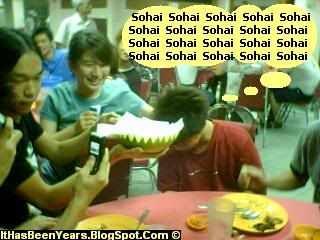 DENG
DENG
DENG
....
LoL!! Ppl started
laughing COCK
already haha.
The humiliation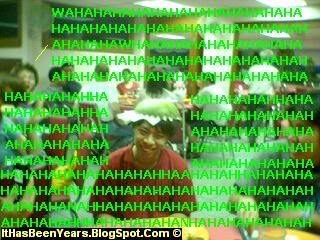 His
girl friend
..
Back from Seremban with a boy with a tumour for a face.
My parents are opening a Kopitiam styled cafe, the ones you often see in complexes, with marble tables and olden day style furnishing. So we went to Seremban for some R&D on
coffee beans
. My parent's staff, long time buddy pal/mate who knew them since I was born, like, really more then 19 years already...actually was before my parents got married. A very honest, loyal, caring and understanding guy, you deserve anything in this world, god bless. So we went to his brother's coffee shop in Seremban, which was REALLY old, not furnished and furbished to be old.
But it's the
food
that matters.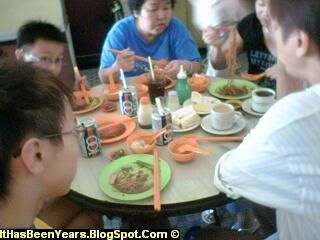 Family and auntie, in blue shirt.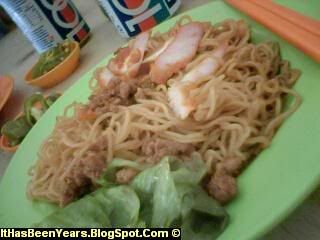 You
cannot
find this in
KL
.
It's wanton noodles, but do you see any soupy black dark sauce?
No, coz this is food by
sifu
.
Not artificial junk you find in foodcourts, like AC :)
Kopi O' Sifu,
Starbucks

1929
Now, let's all have a moment of silence and prayer for the boy who is still very well alive today and healthier and much happier.
The boy with a tumour for a face.
I came across this documentary on discovery channel. One of life's major misfortune for this very young boy, was his face.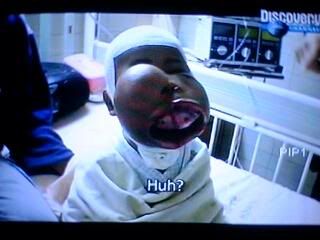 The big
tumour
, the documentary was about an hour and tells about the operation and weeks needed to return him to a normal state.
The boy was blessed with a
caring father
who did not left him when he knew about his problem, he tackled this hurdle with
love
.
*~

~

Blessings for father and son

~

~*
.
Operations were done in his
jaw area
, because of the tumour, his mouth width has been expanded until he cannot control his
drool
, and he was blind on the right eye.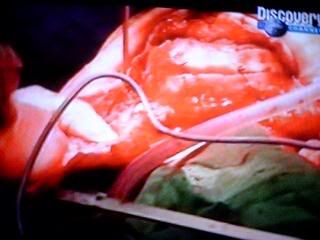 With much faith and hope given by his relatives, doctors and all who knew him and took care of him. He is now a
whole new person
.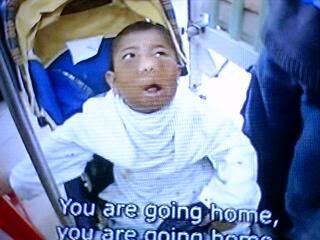 "
you are going home
"
"
you are going home
"
... ....
*sniff :

'

(
weeks after that, he's laughing with his father again and together let's hope that he will live a happy and pleasurable life ahead.
God bless
. Amitabha...
Monash
Even if you had a dozen cup of
coffee
, you'll still probably end up closing your eyes and dozing off for a few seconds during the lectures in Monash. So
monotonous
...so...routined...so..
BORING
!!
But off course you
won't
do this la, this guy next to me started lying down, almost on my bag.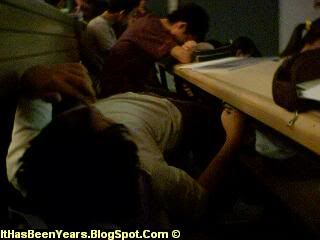 WuthaFFUCCK. LOL
And their tutorial rooms are
freezing
cold
that fingers can turn
numb
by the end of the lesson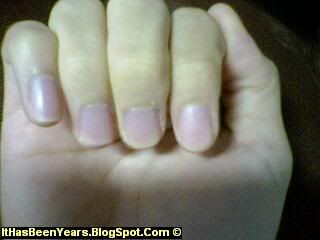 Camera's colour a bit distorted, if not you can actually see my nails are dark blue/green,
almost black
. Numb.
and also some lecturers are kind and give lenient warnings to be quiet when they are giving lectures as not to interrupt with their flow.
and then again, some which are smiling will suddenly turn so different all of a sudden..like
*BANG* I'm now the devil!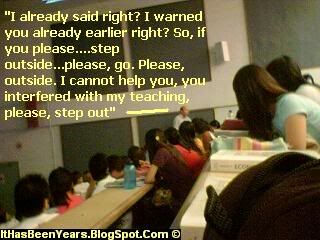 See, everyone is looking at them.
And them, are
two girls
,wah dam tension every1 looking at them..
see all the heads looking towards that direction
.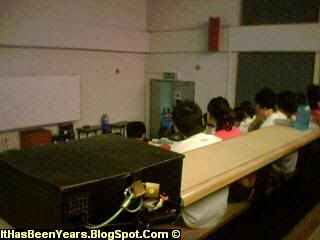 Silent Exit
...
Asia Cafe
Premonition-er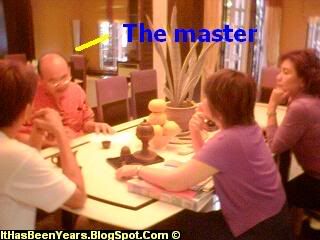 Last weekend, my dad hired this
Feng Shui
master
to come check the house..
after checking he went to see my room,
"boy, let me see your
left palm
"
"left? oh..okay"
"wow, you
think alot
huh?"
"think very fast also.."
"..But a little bit
impatient
haaa"
*then I was like SHOCKED! what the!! how did he see that? 100% true!! impatient on the roads, at home, in uni, everywhere. thinking alot, not to brag but, yeah I think it's true too. WoW after that I believe anything he say already
so he looked around my room and counted his fingers
"boy, when's your
birthday
?"
"November 20th, 19X7"
"hmmm...16, 5, west, north, water"
"Do you feel like
slack
? Like you want to leave everything just leave it duwun to do?"
"
YEAH!
yes I do *omg serious fuk, i was suppose to get started on my assignment but the whole time didnt! and my homework all getting
behind schedule
already.
How da fuck does he do that?
"Put a
leafy plant
in that corner, it should help you with that"
"And
wear
more of white,black,grey and blue, you will see the difference"
"And also when you study put a carpet or a mat which is
bright red
, put your legs on it when you study, it will help you
remember what you study bette
r"
So I tried,
1) The leafy plant in the corner : 1am, ok sit at table...Financial accounting, The Australian stock exhange..bla bla bla...SAC1 and 2, management skills....*yawnz*....aiyah cannot work also, sleep la.
2) The shirt, wore black,then white and blue for 3 days. I feel the same. It's suppose to charge my energy because i need more water elements...so colours like blue and white will help.
3) the red mat, have yet to try.
Conclusion : Bluffology
TT

with

WiSE Auto Club

at

Ikea

M

c

D

.
Enjoy going to TT's, can really share same
interest in cars
with other people. Listen to them talk already pleasureable, coz, not all of my friends have the same interest as I, so tell them also...
"oh, okay..."
wahh listening to their car's I.C.E(in-car-entertainment) is the best, feeling the
thud in the chest
which I cant feel in my own car.
And remember the
15" subwoofer
I took a picture of? I got the chance to listen to it with a DJ/techno song summore!
*DOONG DOONG DOONG DOONG DUM DUM DUM DUM *
*My
hair tinkled
at the ends, when they say hair-moving sub, I didn't really believe them until I got to
feel it
first hand..WOw..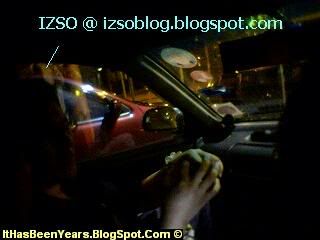 Only got pic of
Izso
, the guru and patient teacher of mine, coz dun dare take others...malu.
Also I bought a
4-channel amplifier
from one of the forummers,now a friend :) ,
khguan
, RM250...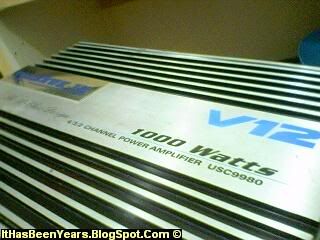 Solid...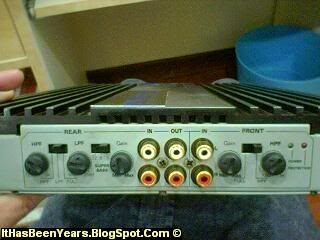 Not sure what all the knobs are for still, haven't got the chance to play with it yet.
V

for

Vendetta
THIS IS A
FUCKING FUCKING GOOOD MOVIE
! THIS IS WHAT THE TRAILER SHOWS!! THIS IS GOOOD! not like other shows trailers dam kan-cheong movie so-so only..but this..
.GENGGG AHH
!!
mou tak ting
!!
WARNING
:
SPOILER PICS AHEAD
, If you look at them, you might be able to guess what will happen next in the show, so if you haven't watch the show, don't scroll down.
'V'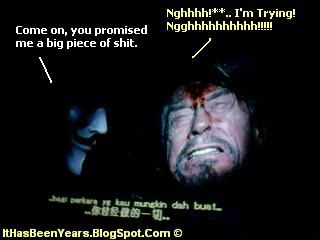 Constipated*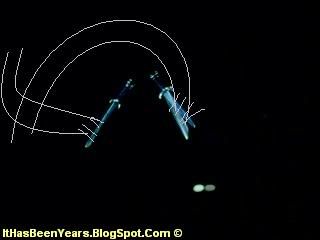 Matrix
=bullets
V
=daggers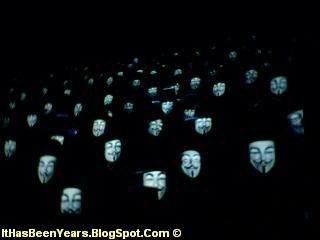 The
pre-finale
, dam yeng dam yeng everyone wear the mask march through. wahh
After the movie,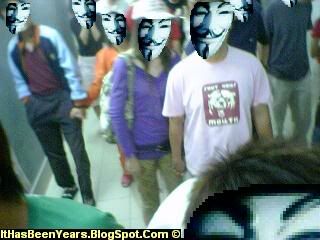 " Down with the
Parliment
! "



Weekend

DIY

, Semi-

soundproofing

.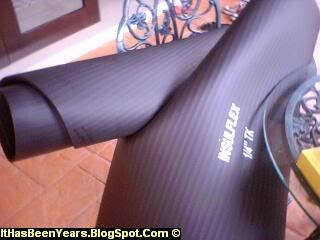 This long piece of black is called
Insulflex
which insulates
heat and sound
. Bought from the same guy who sold me the amplifier,
khguan
.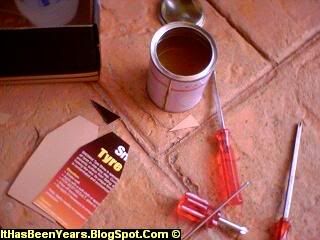 Tools needed, Glue, Screwdrivers, old cardboard as glue spreader.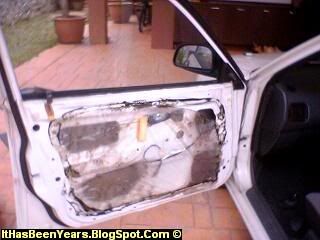 Remove the door panel first. There's life in that 9 year old car, as in, lifeforms, cockroaches, fungi...LoL..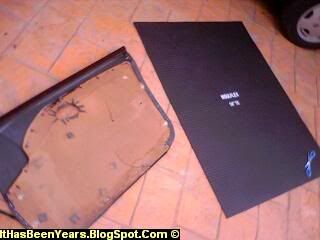 Outline
the insulflex, cut according to shape, cut holes needed to screw it back in, apply glue and stick.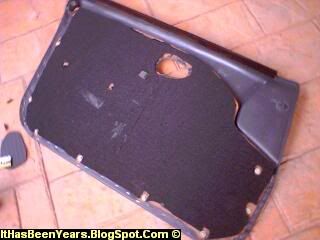 Done! allow to
dry
before placing back onto the metal.
Project : Insulflexing door panels.
Duration : 2-3 hours.
Cost :
RM35
for two pieces of 6mm insulflex and a can of glue.
Result :
Reduction in road noise
from the sides, can
converse clearer
with friends.
Pioneer
DEH-P3750
MP
My old CD player spoil already so I went shopping today for a new Head Unit, so happy when I got it!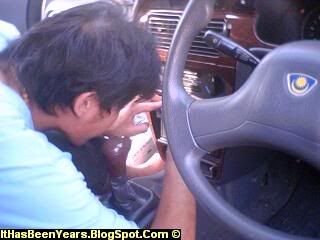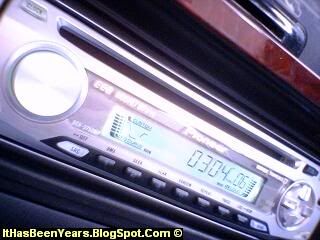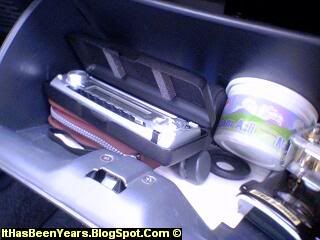 Safety measures from being curi-ed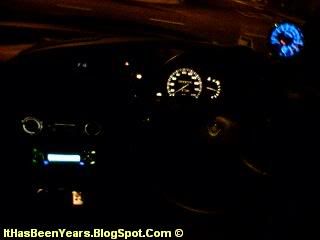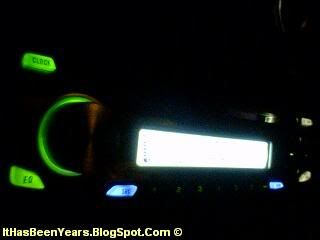 Project : Shopping for new head unit
Duration : 2 hours
Cost : RM510 <--- fuck man
Result :
Pleasure to the ears
,
cannot converse with friends anymore
.
Reason :
Adagio for strings
at
75%
near to
Max volume
with
Loud mode
on and
Super-bass equalizer
. DUM DUM DUM DUM DUM DUM!
Today

(22.03.06)
I saw a
girl
, she looked SO SO SO LIKE
CHIYO
! like Suzuka Ohgo,
the way she
ran
,
the way she
moved
,
the way she
smiled
,
the way her eyes squint when she
laughed
.
To wrap up this post so you don't leave your com in dissappointment saying,
"fucking boring wasting my time reading dam long"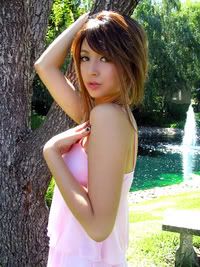 Leah Dizon

P/S: Duration for post --> 3 hours, 3am-6am
and download ;
1) DJ Tiesto - Adagio for strings
2) Placebo - Every you every me
3) The Click Five - catch your wave