Hmmm…I haven't pointed my middle finger at something or someone for quite some time now…usually back in high school, I point it pretty often, at least twice in a day. Whether if it's at a friend, behind my parents' back or just to see how long my middle finger is.
So I'm just thinking back, what is so good about pointing yer middle finger? The middle finger combos perfectly with the line, "Ahh fuck you lah!". Maybe I thought I looked cool doing that last time. Woah look at me. I'm pointing my middle finger, I'm rude, I'm bossy, I AM KING. How'cha like that non-middle-finger-pointer?
An adult would not see me as a king, but rather utterly mostly tremendously etc etc childish. D'OH how could I be so dumb that time. Have you ever gone home and thought back about something you did that made you look stupid but you didn't realize it that time because of the attention you think you're getting? And then go 'AHHH why the hell did I do that' in your mind? I did, many times at that in fact. I can't think of any now…but there are plenty.
Talking about middle fingering being cool. Smoking is cool too, for some. I think that smokers belittle(look down at) non-smokers….not all but most…or issit just me that gets belittled very often by smokers. I want to be superior, I want to rise above all of them. I want them to feel inferior in my presence, I want them too know, I am not dumb, even though I'm born that way. It's my handicap.
When I marry next time, if I ever do, I want my wife to be intelligent, kind, caring and all things beautiful on the inside, I'll force myself to marry her even though she's as fugly as him.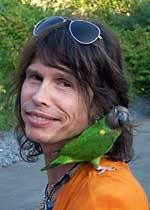 , it will be the best for the kids, inner beauty shines the most. Not radiant skin, not charming smiles, not perfectly lined up white teeth. Because I don't have inner beauty, by marrying someone who's beautiful on the inside, I would have perfect children who may not rebel against their parents, who listens to them and does not tell lies. Just good. If they are geeks, even better.