I'm 20. for the first time in my life, I feel like I have friends. Friends who I won't hesitate to speak to. My birthday was on the 20th, I spent my day before that and the day itself in Genting, with a small group of friends, they tried to surprise me when it was near midnight, but things didn't go as planned, I tried to act like I didn't know anything, but I couldn't keep my face straight for 2 seconds. I just laughed when they brought the cake out.
But thanks for putting the effort into doing something like this. I appreciate it, a lot. So they were the first to wish me happy birthday, and I felt lucky to have people celebrate with me...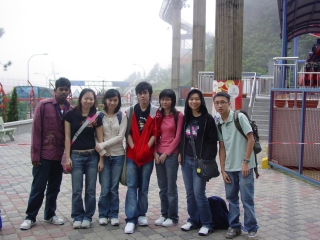 The night of my 20th birthday,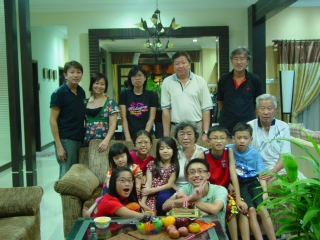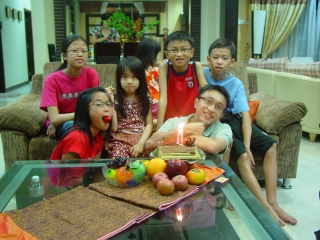 Me making my long birthday wish, forgot to include that I wish I was in love, next year then, haha.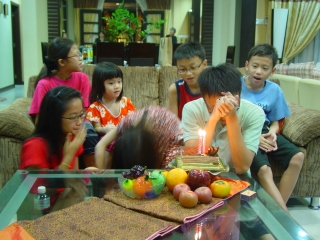 Then following that I received two birthday wishes from two girls which I didn't expect. I grinned from ear to ear and let out a slight laugh when I read the messages. I was touched that they remembered.
Then my sifu wished me as well, he is a significant person and someone whom I look up to, yet he is humble and doesn't look down on me,an insignificant 20-year old(as of 4 days ago).
Then my high school friend Keith and mr.Daniel Yap, whom I didn't have his number (sorrylah, my old phone got problem)...
It feels nice to be remembered, it feels nice to know that they remember you. It feels nice.
I also got a few presents.
A few which are useful,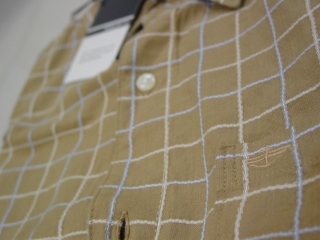 A checkered shirt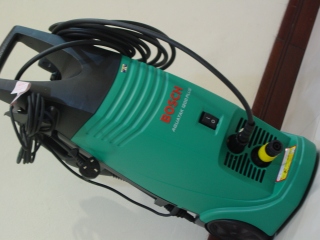 A freaking pressure-washer from my mum,dad,sis, two of my sister's close friends and my bro. Thanks guys! This was freaking expensive!
Some which were funny,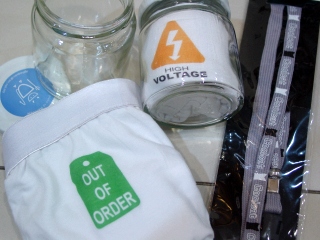 note: my kukuchiao is well IN order
And one which was sweet and meaningful,
:) :) :) :) :)
I think this was the most surprising one, a book given by someone who recognized my unspoken need. The gift was very thoughtful, I realllly love it, thank you.... Crap, now that I know she will read this, I can't say things I want to say anymore.
The book is easy to read, some stories are heart-warming, but it makes me think, what if love doesn't exist.
Can people survive without being in love with another?
'Love makes the world goes round' I know, but I haven't experienced that myself, yet. Right now it feels like the world can go round without love. But when a girl that my friend is deeply in love with is gone(as in cannot see or talk to in person anymore), he feels like there is no purpose to wake up everyday. There is no motivation to do anything, because ultimately what he does is for her, and when she's gone, everything is meaningless, but her. I think that's how he feels, and must feel pretty devastated at that time.
I'd like to feel the same way too, being so deeply in love with someone. What's stopping me? what is the wall?
fear of rejection?
fear of commitment?
fear of self-imperfection?
I would say all of it. I'm a lazy-ass self-centered bugger. I'd like to change that before I allow myself to be in love with someone. Or is that even possible, I'm not very wise...
To anyone who is in love at the moment, a poem from the book written by Melissa Collete.

You are all of this to me
You're the thought that starts each morning,
The conclusion to each day.
You are in all that I do,
And everything I say.
You're the smile on my face,
The twinkle in my eye.
The warmth inside my heart,
The fullness in my life.
You're the hand that's laced in mine,
And the coat upon my back.
My friend, my love,
My shoulder to lean on.
You're my silly, mature, caring,
Thoughtful, bright and honest guy.
The one who holds me tightly,
When I need to cry.
You're the dimple in my cheek,
The ever-constant tingle in my soul.
The voice that makes me weak,
The happiness of my life.
You are all I've wanted,
You are all I need,
You are all I've dreamed of,
You are all of this to me.
"I Luv U" by The Ordinary Boys
*get out of me, ego, out, out, out!*