That's another flaw.
When I see people who are fat or ugly I immediately belittle them in my mind. Well not only ugly, even people who are just slightly not so good looking, I already look down on them. I think they aren't that intelligent, aren't that smart, aren't that hardworking etc etc. But in most cases they are better at everything than me.
When I see a guy wearing his pants up to his hips, wearing and ugly shirt my mind will say "damn nerd man..."
and from that "damn nerd man..." my mind will then think "I'm cooler than him", and that leads to ego.
see how shallow my mind is?
And this happens really frequently because when I'm young, people tell me I'm cute etc. etc. and then this really gave me a bad ego boost, and I think I'm very good looking like that. So it's kind of embedded in my brain that I'm good looking than most people.
*as a matter of fact, I'm not*
So when I go to uni and see some engineering nerd walk past, I'll just think I'm BETTER because I THINK that I'm BETTER LOOKING. *shallow mind*. If I can totally stop belittling others, that will be a great achievement for me.
now quite tired, just finish washing lots of cloth for tomorrow's battle.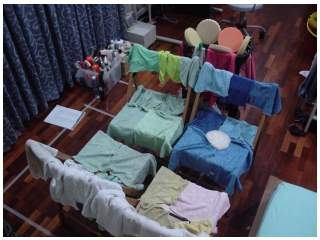 And hooked on this song recently, the story of the lyrics almost brought me to tears. here, have a listen. And have a good day...
Two days past eighteen
He was waiting for the bus in his army green
Sat down in a booth in a cafe there
Gave his order to a girl with a bow in her hair
He's a little shy so she gives him a smile
And he said would you mind sittin' down for a while
And talking to me,
I'm feeling a little low
She said I'm off in an hour and I know where we can go
So they went down and they sat on the pier
He said I bet you got a boyfriend but I don't care
I got no one to send a letter to
Would you mind if I sent one back here to you
I cried
Never gonna hold the hand of another guy
Too young for him they told her
Waitin' for the love of a travelin' soldier
Our love will never end
Waitin' for the soldier to come back again
Never more to be alone when the letter said
A soldier's coming home
So the letters came from an army camp
In California then Vietnam
And he told her of his heart
It might be love and all of the things he was so scared of
He said when it's getting kinda rough over here
I think of that day sittin' down at the pier
And I close my eyes and see your pretty smile
Don't worry but I won't be able to write for awhile
I cried
Never gonna hold the hand of another guy
Too young for him they told her
Waitin' for the love of a travelin' soldier
Our love will never end
Waitin' for the soldier to come back again
Never more to be alone when the letter said
A soldier's coming home
One Friday night at a football game
The Lord's Prayer said and the Anthem sang
A man said folks would you bow your heads
For a list of local Vietnam dead
Crying all alone under the stands
Was a piccolo player in the marching band
And one name read and nobody really cared
But a pretty little girl with a bow in her hair
I cried
Never gonna hold the hand of another guy
Too young for him they told her
Waitin' for the love of a travelin' soldier
Our love will never end
Waitin' for the soldier to come back again
Never more to be alone when the letter said
A soldier's coming home
I cried
Never gonna hold the hand of another guy
Too young for him they told her
Waitin' for the love of a travelin' soldier
Our love will never end
Waitin' for the soldier to come back again
Never more to be alone when the letter said
A soldier's coming home